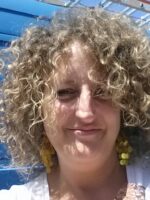 Realtor
Cell: (954) 629-3408
16891 Jupiter Farms Rd, Suite 1
Jupiter Farms, FL 33478
Kimberly Hengel has a passion for real estate. She has served the real estate needs of South Florida since 2001. As an Ohio native, she prides herself on being an honest and hard-working real estate professional.
Kimberly attributes her success almost exclusively to referrals. She strives for excellence and enjoys exceeding clients expectations.
In her free time, when she's not being a mom to her four daughters or wife to her husband, she participates as acting secretary to The Jupiter Horsemens Association. She loves the great outdoors!
Grateful for an amazing career and life, Kimberly will make sure she walks you through every step of your real estate journey.
"My family thanks you for your business" – Kimberly Hengel