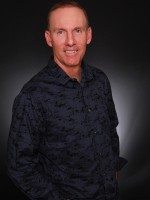 Realtor/Broker Associate
Cell: (561) 758-0447
16891 Jupiter Farms Rd, Suite 1
Jupiter, Florida 33478
Meet Jupiter's Best Group at The Keyes Company Leader/Broker Associate!
Leo has lived in Jupiter Farms since 1976. He graduated from Jupiter High School and then joined the Jupiter Fire Department, working as a firefighter for the next 25 years of his life. He built his first home in Jupiter Farms in 1980.
Leo was the Broker and Owner of Jupiter Farms Realty in the 1990's and the Owner and Broker of Jupiter's Best Realty until 2019 when he combined forces with The Keyes Company. He has been working and living in Jupiter Farms for over 40 years and knows and loves the area.
Leo is married to Laura who also is a realtor and they have 4 children ranging from age 7 to 25 years old. The children have enjoyed going to the local schools and participating in the sports and programs in the area.
What Leo Loves About Jupiter Farms and Jupiter!
Jupiter Farms has its own mall which features a Publix grocery store, banks, restaurants, medical offices, animal vet and more! The neighborhood has its own public elementary school and a park with playing fields and play grounds. There are plenty of trails for riding horses and walking your dog!
On the Eastern border of Jupiter Farms is the Riverbend Park that features miles of waterways and fifteen miles of bicycle trials have been carved into over 680 acres of diverse marsh and subtropical terrain. You can bicycle through cypress hammocks, orange groves, swamp areas and over bridges. You can come across all types of wildlife like deer, wild turkey, birds of prey and all types of small animals.
Jupiter Farms is a few minutes from I-95 and the Florida Turnpike, which makes traveling and commuting to and from work very easy. Jupiter Farms is eight miles from the beach. Jupiter has many types of beaches, from ones with life guards or more quieter beaches. We have a great Inlet with lots of boat ramps and have great fishing because of the closeness to the Gulfstream. Jupiter Farms is 23 miles from the Palm Beach International Airport.
If you are looking for a different way of life, then you must come see Jupiter Farms . . . where we are CITY CLOSE . . . COUNTRY QUIET